Today, we're excited to announce the release of the first phase of our 'Snippets' feature!
In a Drag & Drop template or campaign, you can now create a saved snippet from any section block and its content by simply hitting the 'new snippet' button while the section is selected.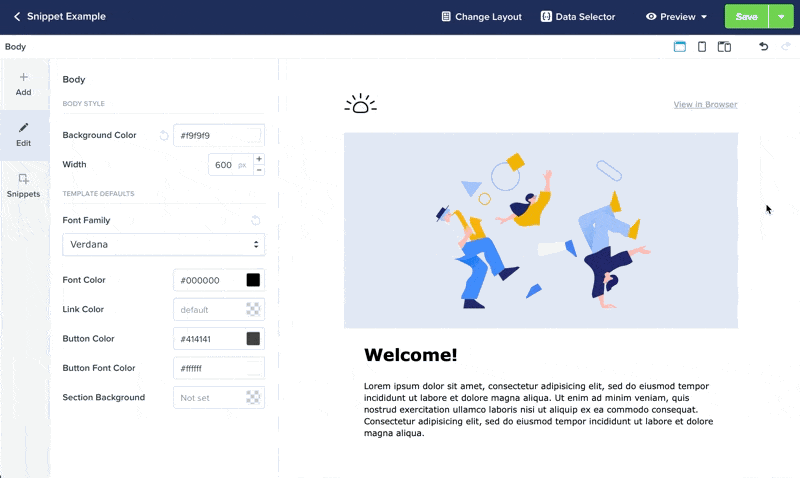 From here you will give your snippet a name and it will be saved to the project and can be dragged into any drag and drop template or campaign created within the same project. Once saved, snippets can be found in our new sidebar.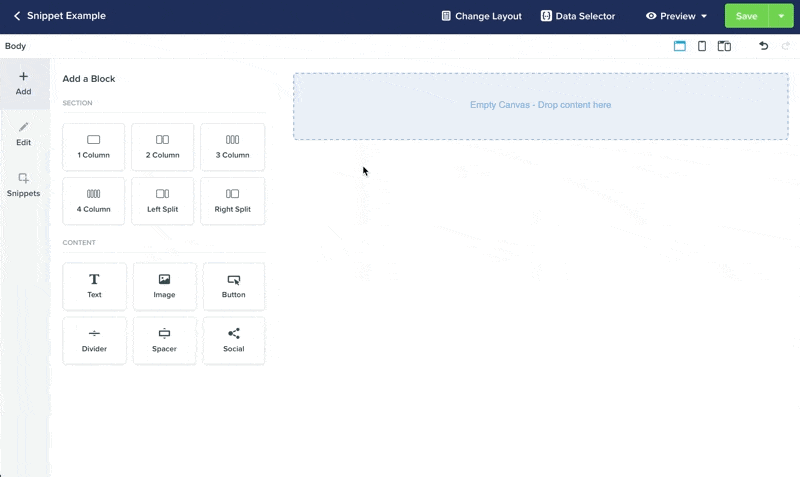 For now, snippets are purely a saved section of content that can be reused in any template. Once dragged into the template, the contents of can be edited by anyone.
Coming soon:
Phase 2 of Snippets
will include the ability to lock the contents of a snippet and sync any changes made to it to any instance of it across all your templates and campaigns.