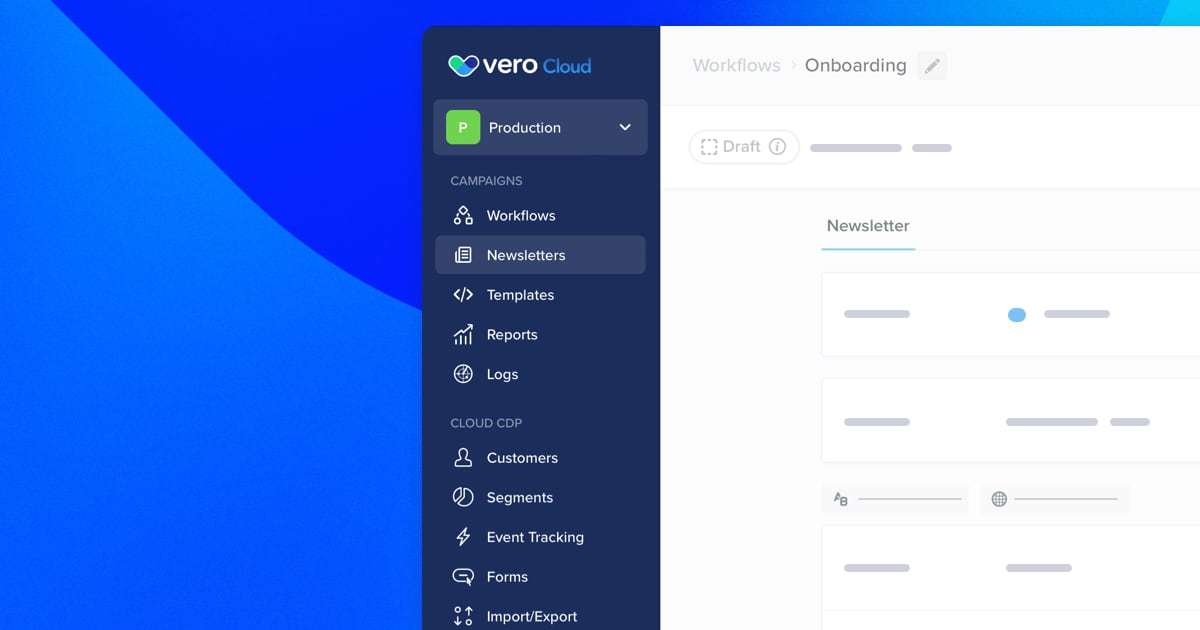 A brand new update to the main navigation in Vero Cloud is coming in the next few days. The new design brings back text labels to make it easier to find the feature you're looking for and groups each feature into two logical new categories. The
Campaigns
section has everything relating to sending and reporting on your campaigns, while the
Cloud CDP
section has everything related to the customer data and events stored and tracked into the platform. All the same features from the previous navigation are present in the new sidebar, under these two categories.
Introducing this new design and categorization to Vero Cloud is taking us one step closer to our future vision for Vero that delineates and clarifies the three fundamental parts of an effective marketing platform, Campaigns, Data and Delivery.
We'll be rolling out the new Navigation to all account in the next few days, so keep your eyes peeled. 👀
[Update] - It's Live!