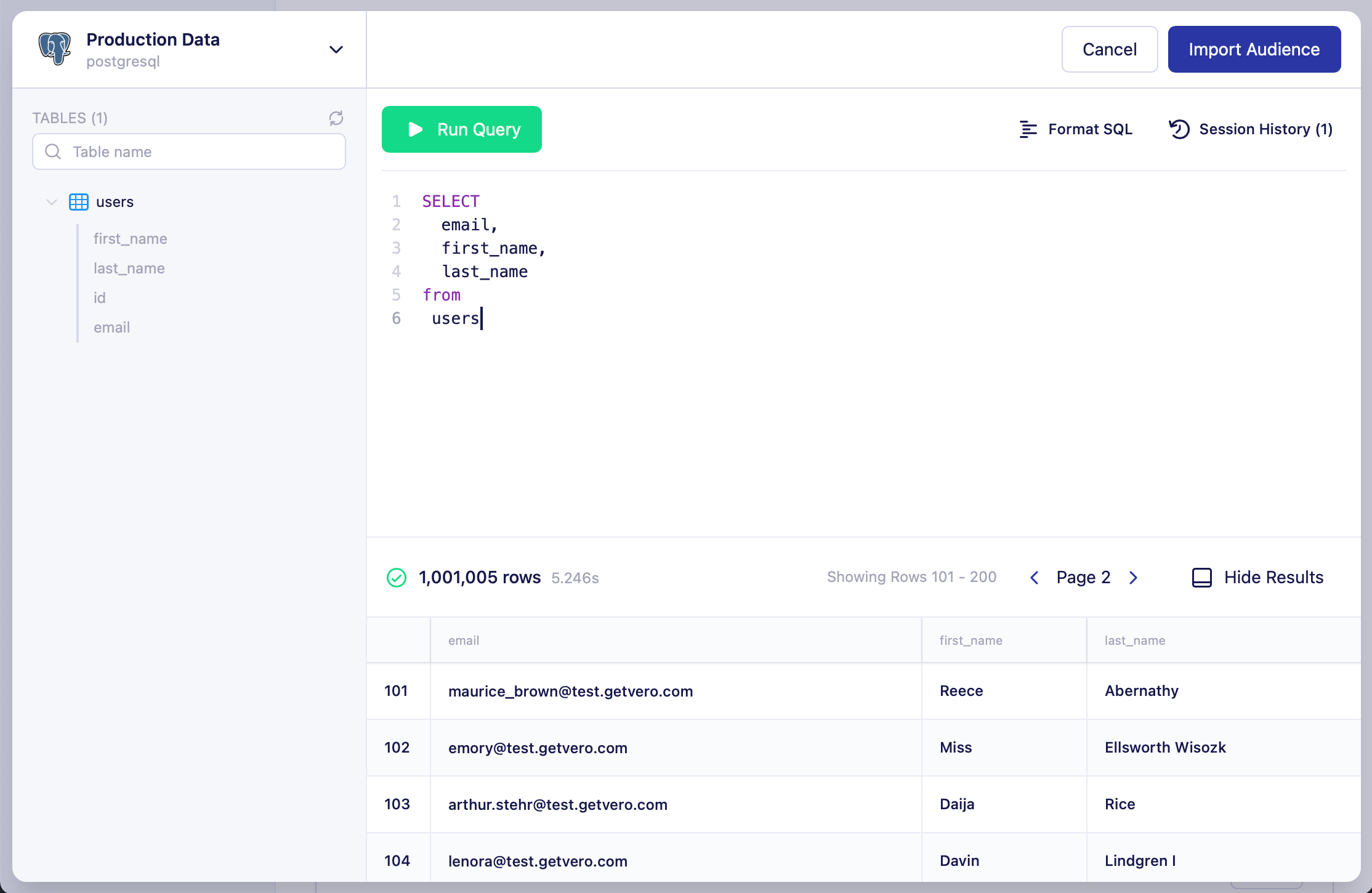 We're delighted to announce the public beta for our Vero Newsletters' direct SQL integration. With this integration you can connect directly to your Postgres and Redshift databases, write queries with SQL and use the results of those queries to compile the audience list your email will be sent to and use that same data to personalise your email content.
This new feature builds on the Newsletters product we launched last month, we believe it to be fundamentally different from every other newsletter product on the market, Vero Newsletters doesn't store your customer data. Instead it connects directly to your database, meaning you can save time, effort and money by never syncing your customer data with a messaging tool ever again.
This feature is now live on all accounts. Simply go to any newsletter and select 'Query External Database' from the audience section to get started.